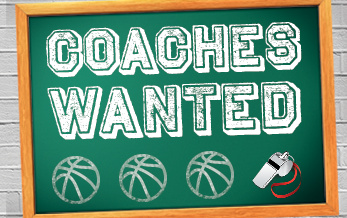 Leduc & County Basketball Association (LCBA) is looking for volunteer coaches for our upcoming Fall/Winter Season.
The LCBA is a non-profit volunteer run organization that provides community basketball coaching and league games for youth players ages 5 to 17
Players are divided into age divisions, either 1-2 years apart, and put into either a boys or girls team (after age 5).
Players 10 and above play in the Edmonton Youth Basketball Association (EYBA) league, with weekly games scheduled in Edmonton and the surrounding area.
The LCBA provides a weekly (weeknight) 1 to 1.5 hour practice session for each team at a local Leduc facility, typically a school gym.
The LCBA executive manages all player fee collection & registration.
The LCBA provides the player & practice equipment (balls/jerseys/pinnies/ect.)
The LCBA Fall/Winter Season starts September and ends in March the following year.
For more information on LCBA operations, visit our FAQ page here: https://leduclightning.com/content/faqs
LCBA Coaches (Head or Assistant) will be provided reimbursement for any board approved (ie: NCAA) coaches training.
LCBA Coaches (Head or Assistant) must complete and submit a mandatory Criminal Record / Vulnerable Sectors Check.
LCBA Head Coaches are eligible to receive a credit for (1) child's registration fees for the season (assuming the coaches child/ward is registered to play with the LCBA during their coaching season).
LCBA Coaches Code of Conduct:
Ensure that all athletes get fair playing time, instruction and support.
Be reasonable when scheduling games and practices, remembering that young athletes have other interests and obligations.
Teach my athletes to play fairly and to respect the rules, officials, teammates, and opponents.
Not ridicule or yell at my athletes for making mistakes or for performing poorly.
I will remember that children play to have fun and must be encouraged to have confidence in themselves.
Make sure that equipment and facilities are safe and match the athletes' age and abilities.
Remember that children need a coach they can respect. I will be generous with praise and set a good example.
Obtain proper training and continue to upgrade my coaching skills.
Work in partnership and communicate well with parents and players and the LCBA executive.
I will treat other coaches, players and referees with respect and yelling at participants will not be condoned.
I will not wear my street shoes in the gymnasium, nor bring food, coffee or other drinks (except for water) into the gymnasium.
Questions regarding coaching for the LCBA are can be directed to the LCBA Vice President: vp@leduclightning.com
Complete the form questions below to submit your information to the LCBA.